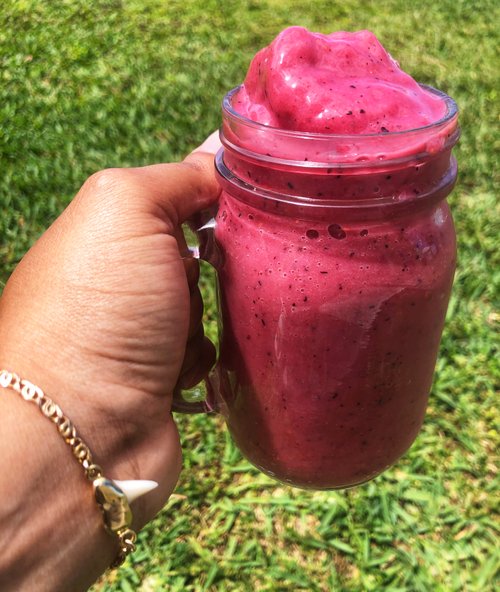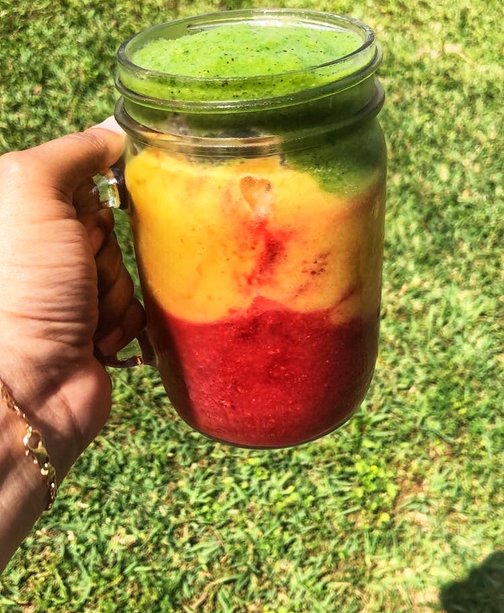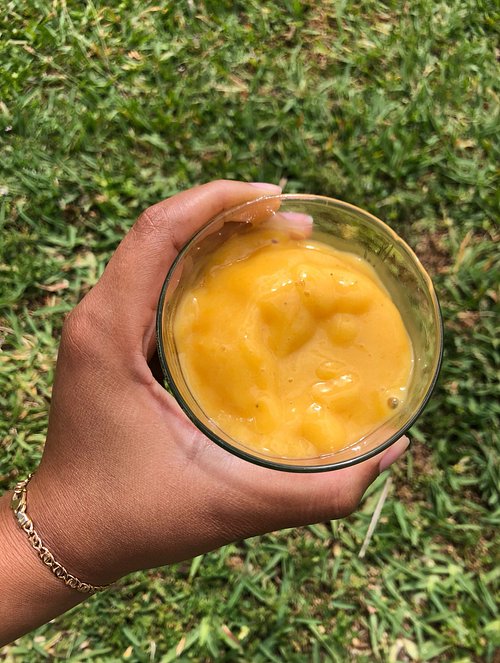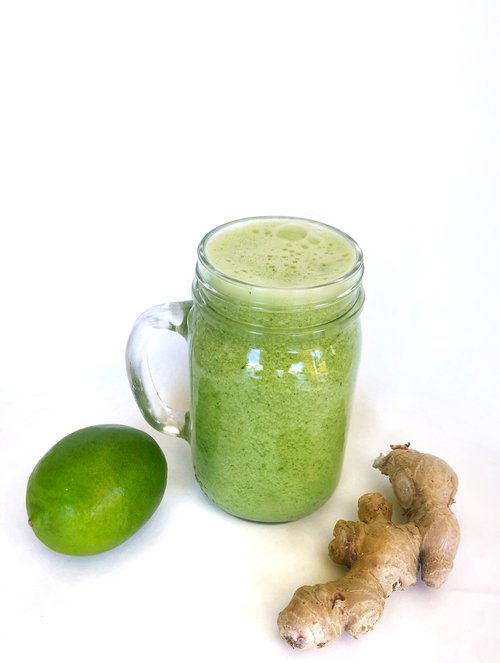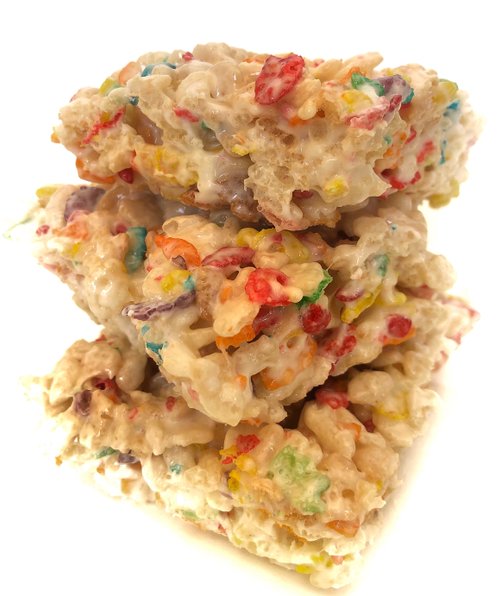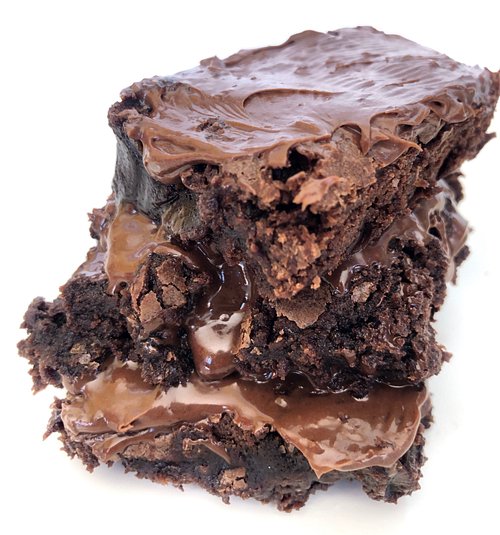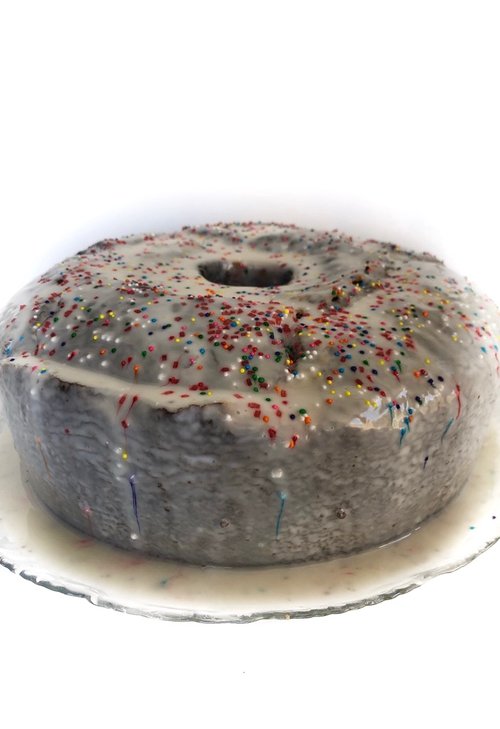 Dry Ingredients:
2 ½ cups unbleached all-purpose flour

1 ½ cup cane sugar

2 tsp baking soda

1 tsp sea salt
Wet Ingredients:
1 ⅓ cup non-dairy milk (I used homemade almond milk)

⅔ cup olive oil

¼ cup lemon juice

2 tbsp vanilla extract

1 tbsp almond extract
Frosting:
½ cup earth balance butter

½ cup vegetable shortening

3 cups powdered sugar

1 tsp vanilla extract

1 - 4 tbsp non-dairy milk
Instructions:
Preheat your oven to 350F. Lightly grease two 9-inch round cake
pans.
In a large bowl, whisk the dry ingredients together

In a medium bowl, mix the wet ingredients together.

Pour the wet ingredients into the dry and mix until the batter comes together, don't over mix. Evenly divide batter among

the cake

pans.

Bake for 22 - 28 minutes until the tops are lightly golden.
To make the frosting:
Mix together the vegan butter, vegetable shortening, powdered sugar, and vanilla extract. Add 1 - 4 tablespoons of non-dairy milk as needed to reach desired frosting consistency.
This recipe is not healthy, but yummy. This recipe is purely a 'Healthier alternative' to the original Rice Krispy treats.
Ingredients:
1 and 1/2 bags of miniature Dandies all natural vegan marshmallows

7 cups of Rice Krispy Cereal

6 tbsp of Earth Balance vegan butter

1 tbsp Organic vanilla extract
(Use a plastic baking spatula for all mixing, not a spoon)
Instructions:
Melt butter in a large boiling pan

Once melted, Remove heat and stir in marshmallows

Constantly mix butter and marshmallows with baking spatula until marshmallows have melted into a cream

Mix in vanilla extract

Add Rice Krispy cereal and mix until evenly spread

Butter a medium sized baking pan

Place mixture into the baking pan and spread evenly

Let sit for 40 minutes

Cover the pan with a piece of parchment paper and flip the pan over on to the parchment paper

Remove the pan (The Rice Krispy treat batch will lay perfect on the paper with no stick)

Cut into square pieces and enjoy!
I replaced two cups of the Rice Krispy treats with Fruity Pebbles as a request for a client. Please be aware of the artificial flavors, dyes and harmful ingredients found in most cereals.
No bake Rice Krispie treats
(Not plant-based) but are vegan
Ingredients:
2 tbsp coconut oil

1/2 cup of agave nectar

1 1/4 cups of cane or date sugar

1/2 cup of

soaked chia seeds (Egg replacer)

1 tbsp of organic vanilla extract

1 cup unsalted vegan butter, melted and cooled

3/4 tsp of Himalayan sea salt

1 cup (Blended organic, rolled oats) = Oat flour

1 cup of unsweetened, organic cocoa powder (At least 60% dark cocoa)

7 oz of organic, dark cocoa chips (At least 60% dark cocoa)
Chocolate icing -
1/2 cup organic almond butter

1/4 cup organic cocoa powder

2 tbsp of oat or hemp milk

3 tbsp of organic maple syrup

1 tsp of vanilla extract
Instructions:
Preheat oven to 350

Lightly grease an 8x12-inch glass baking pan with vegan butter

Whisk melted butter, oil, sugar and agave together in a large bowl for about 1 minute

Add chia seeds and vanilla extract, whisk for 1 minute

Stir in oat flour, cocoa powder and salt. Use a folding motion until everything is just about combined (You do not want to over beat)

Add cocoa chips , fold gently until evenly spread

Pour batter into the greased pan , smooth the top

(Optional) Add more cocoa chips on top

Place on the top oven rack and bake for 25-30 minutes

Remove from oven and let sit for 20 minutes

Heat almond butter in a sauce pan on low heat until thin and easy to stir

Add cocoa powder, milk, maple syrup and vanilla extract

Stir until smooth consistency is reached with no lumps

Remove from heat and spread immediately on to the top of brownies

Slice into pieces and enjoy!
Ooey gooey plant-based cocoa brownies
Ingredients:
Frozen chopped mango

Frozen bananas

Slice of tumeric
Blend!
- All frozen fruit listed is purchased fresh & frozen myself
- Portion size for fruit not listed as I encourage you to use your own discretion
Ingredients:
Red
Strawberries, 2 red hibiscus leaves, watermelon
Yellow
Green
Green apple, kiwi, spinach, 1 tsp moringa powder
1. Blend each color group separately and pour into three different cups.
2. Place cups in freezer for 15 minutes or until sorbet like consistency.
3. Pour all ingredients into one cup starting with red, followed by yellow and then green.
Ingredients:
Green apple
Mango
1 slice of key lime
1 nasturtium leaf
1 tbsp chopped tumeric
1 tbsp chopped ginger
1 tbsp chopped basil
1 tsp oregano oil
Few leaves of kale
Special tip: Add 2 tsb of agave nectar if you need added sweetness!
Blend!
Ingredients:
Frozen rasberries

Frozen blueberries

Frozen bananas

1 tsp of grated key lime peel

1 tbsp chopped ginger

1 tbsp Ashwagandha root
Blend!